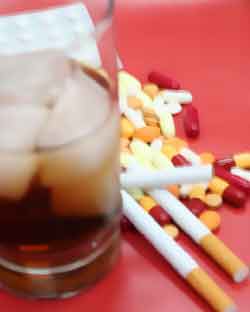 Call us on 0121 251 6172
to discuss how we can help and
to book your first session

At West Midlands Hypnotherapy Centre  we use a combination of hypnotherapy, NLP and Cognitive Behavioural Therapy (CBT), to help you conquer your addiction without the need for any stress or withdrawal symptoms. And as a result, you can start living the life you desire and the life you deserve, free from that old unwanted dependency.

Over the years we have helped clients successfully overcome a wide range of physical and emotional addictions, including alcohol, cocaine, marijuana and gambling and more... An addiction is a habit you feel out of control of, maybe even helpless against.

By way of background, addictions usually develop because either we use the addiction to help change the way we feel generally in life or because of some conditioning from our past. Either way, addiction of any sort can be incredibly debilitating. Not only are there the direct effects of the addiction itself, such as poor health, poor finances and poor relationships, but addicts often talk about the low self-esteem that goes hand in hand with failed attempts to stop. Indeed, no matter how hard they may try, even with outside help, many addicts struggle to conquer their addiction, sometimes with devastating affects.

We have found that this combination of hypnotherapy, NLP and CBT, is extremely effective for the treatment and ultimately resolution of numerous forms of addiction.

The reason this approach is so effective in helping to treat addiction lies in the fact that addiction is a learned response of our unconscious mind. If you could consciously decide to stop your addiction, like you might consciously decide to stop drinking a cup of tea for example, you would, right? Unfortunately it's usually not that simple because the roots of addiction lie in the unconscious mind and the deep seated unconscious belief that it is useful somehow and pleasure giving..... This is why addiction is something that we struggle to control consciously - indeed often it ends up controlling us, making us a slave to our specific vice.

Addictions often have their roots in unmet emotional needs for example lack of:- feelings of self-worth, a circle of friends, a job you enjoy, a fulfilling relationship, etc. etc.

Our approach focuses on affecting change in both your conscious and unconscious minds, those parts that control our beliefs, feelings, emotions and behaviours, and this is why they are extremely effective tools in helping addicts to overcome their specific dependencies.

Take comfort from the fact that through our approach the resolution can be relatively quick, leaving you feeling calm, confident and above all, FREE.

Addiction does not have to be a cycle. Contact us to discuss so that we can help you now.
Please note: appointment bookings must be secured by card. Payment will not be taken until the appointment so if you prefer to pay in cash on the day please let us know. If you do not attend or do not cancel with at least 24 hours notice, we will take payment from the card.