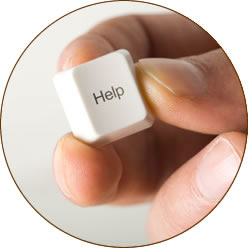 How to book
You can book by calling the office on 0121 251 6172 or emailing us via the contact us page.

Our opening hours are Monday to Friday 9am to 7pm
Prices
We have a very straightforward fee structure to ease the booking process and choices for you
| | |
| --- | --- |
| First session (90 minutes) | £90 |
| Subsequent sessions (60 minutes) | £60 |
| Additional time | £30 per 30 minute slot |
| Block booking of 3 sessions | £180 |
| Stop smoking (one-off price) | £150 |
| Hypnotic Gastric Banding (3 session program) | £300 |


Payment methods
Many people still prefer to pay by cash or cheque and that is still our preferred payment method too. If you would prefer to pay by credit or debit card this is also OK as we do accept ALL major cards, or contact me to discuss. Please note creditcards may incurr a fee so always check first.
Missed sessions policy: Please note it you book and do not attend, without 24 hours notice, further bookings will only be accepted when secured by card.
Online payment: Due to popular demand we have added this online payments page to make transactions easier for you.
Maybe you would like to book a hypnotherapy session, NLP, coaching etc. and need to pay by card, or maybe you would like to buy sessions as a gift for someone. We have worked to make this as easy as possible so please just click on the button you want and follow the instructions.
If you are buying a gift for a friend we will ask for details and send through the gift certificate by email for you to give to them.
If you have any questions or difficulties

please call us on 0121 251 6172 or email us
When you buy as a gift, please select from the drop down price menu that will appear once you click on the button below. If the amount you want isn't shown please contact us.

Buy a Gift for you or a friend
---
Buy a stop smoking session for you or a friend
---
PAY FOR SESSIONS - Hypnotherapy, NLP, CBT, Coaching