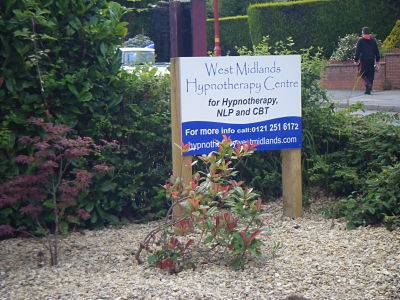 We realise its can sometimes be a big first step to call and book your first session right now, so below are a few comments from our clients to help you make that decision.
please call us to discuss further on 0121 251 6172
Please view and even add customer feedback for us on
---
"I visited you in April about my nail-biting and am delighted to report I haven't bitten them since. Thanks so much! The help you gave me has inspired me to sort out a couple of things in my life"
- Phil - Birmingham
"I came to see you about my nerves with the driving tests. I just wanted to let you know that I passed my test last Tuesday. Since my appt with you I became so positive with my driving so thank you so much" - Judy - Birmingham
"Thanks to your advice and your cd I was calm and relaxed and passed my driving test!! Thanks for your continuous help and support" - Shaunna
"I wasn't happy being treated as a food addict by others, but Mark helped me understand it all and change my thought processes" - Sue - Bromsgrove
"thanks for sorting my mad phobia so quickly, I feel fantastic!!" - Brian - Redditch
"I wanted to thank you as my IBS has been so much better, and I feel so much more relaxed" - Claire - Alvechurch
"Mark put me so at ease so quickly - I felt great. Now I can get on with my life" - John - Redditch
"I'd tried everything without success, but this worked!" - Mrs. Green - Birmingham
"After just one session the fear of spiders was completely gone" - Joan - Birmingham
"I have been living with fear for years. I am so glad to be free of it, I feel great." - David - Sutton Coldfied
"Just one session and my phobia has gone" - Steve - Redditch
"If I had know it  would be this easy to quit smoking, I'd have booked to see Mark sooner!" - Chris - Northfield
"I though I'd tried every method of controlling my weigh with no lasting success. Mark soon fixed this and the weigh has stayed off" - Debbie
"Mark ran an NLP course for my company so I booked to seem as a one-to-one client because I knew I could trust him" - David - Warwickshire
"I had suffered with anxiety for most of my life and Mark somehow sorted it out in just two sessions" - Susan - Bromsgrove
"Wow I feel brilliant!!  Is this for real - I keep looking for the fear of flying but I can't find it anywhere!!!... How did you do it!"  - Alison, Kings Heath
"Mark fixed my fear of spiders so painlessly I can't recommend him highly enough!" - Kate, Kings Norton
"Since Mark helped me to stop smoking I've sent everybody I know to him" - John - Erdington
"the best money I ever invested, I was amazed how easy Mark helped me overcome my problem" - Joanne, Harborne
"I suffered with social phobia for so long and thought nothing could help.... Mark Did!!!" - Jane, Erdington
"Its amazing. I can now sleep without sleeping tablets for the first time in years". - Debbie, Northfield